An All Year Round Destination
144 beautiful islands invite yachting and boating pleasure, world record game fishing, dining and diving in a superb subtropical, unspoilt paradise.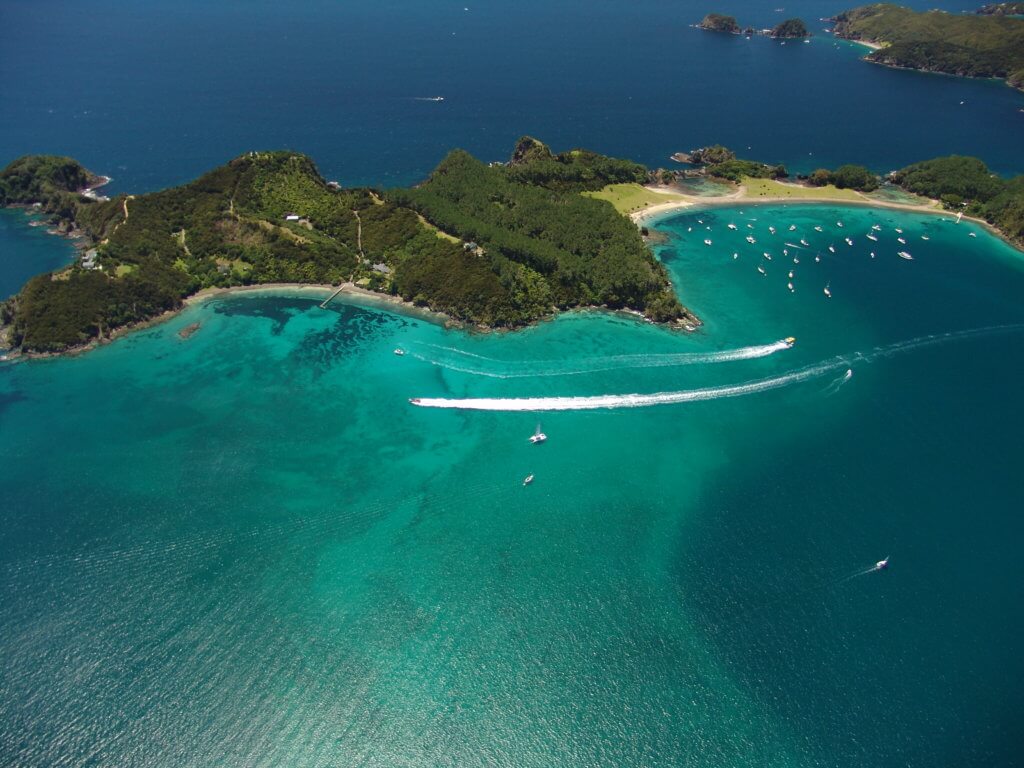 Temperatures are usually several degrees centigrade warmer than Auckland, only a scenic three-hour drive or one-hour flight away. Even in winter, the Bay of Islands is up to ten degrees centigrade warmer than the touristy meccas of Taupo, Rotorua or remote and chilly Queenstown. Here, The Riverside Homestead tree-ripens organic bananas, guavas, and a growing harvest of herbs and vegetables, which feature seasonally in its gourmet platters and menus. In good years we produce our own olives and virgin olive oil from our organic estate.
We can arrange historic Northland tours, arts, crafts and market visits. Guests often buy excellent original paintings or indigenous fashions at amazing prices from the charming village of Russell just across the bay.
Visit New Zealand's oldest giants: awesome native Kauri trees, or discover lush, unspoiled bush, coastal hills and beaches.
See dolphins in their natural habitat, learning about their ancient Maori significance, or let us book you on a tall sailing ship cruise. On the crystal waters of the many secluded bays, sail away with skippered or unskippered yacht charters, or thrill to ocean jetboat sightseeing.
For dining, Even outside The river-side Homestead, this region has some of the best cuisine north of Auckland, including Terra, overlooking the bay. The historic Gables, and the awarded Country Hotel of the Year, The Duke of Marlborough Hotel are both a short ferry ride away in Russell, and reservations are absolutely essential. Prefer Thai, Indian, or a casual pizza? Let us advise and book you the best available table!
Summer's best weather usually runs from pre-Christmas right through April. Autumn and even winter are magically mild.
The river-side Homestead and the beautiful Bay of Islands are waiting to relax and restore any time of year. Let your base be our unique combination of home and hotel with its healthy regard for organic gourmet luxury.